LifeCycle Debuts Compostable Clamshells
With safety guidelines and social distancing measures in place to stop the spread of COVID-19, take-out style meals have become the new reality for the hospitality industry.
But as people have massively consumed take-out food during lockdown, the use of plastic skyrocketed. Data suggests that since the beginning of pandemic, consumption of single-use plastic has grown by 250-300% (ISWA). As a result of extensive use of to-go-ware and increased production of protective equipment, the use of plastic in the hospitality industry has increased. Many restaurants recognize the harmful impact that plastic containers have on the environment, and are looking for sustainable alternatives to non-biodegradable takeout boxes.
In response to many requests from our partners, for the past few months LifeCycle has been working hard on providing an alternative to-go ware option that was naturally biodegradable. And it is finally here. Meet our newest product - backyard compostable to-go clamshells!
Our clamshells come in five different varieties, made to fit any takeout need. They are both heat and drip resistant, and suitable for any food hot or cold. These clamshells are the perfect option to serve your client in a safe and environmentally friendly way.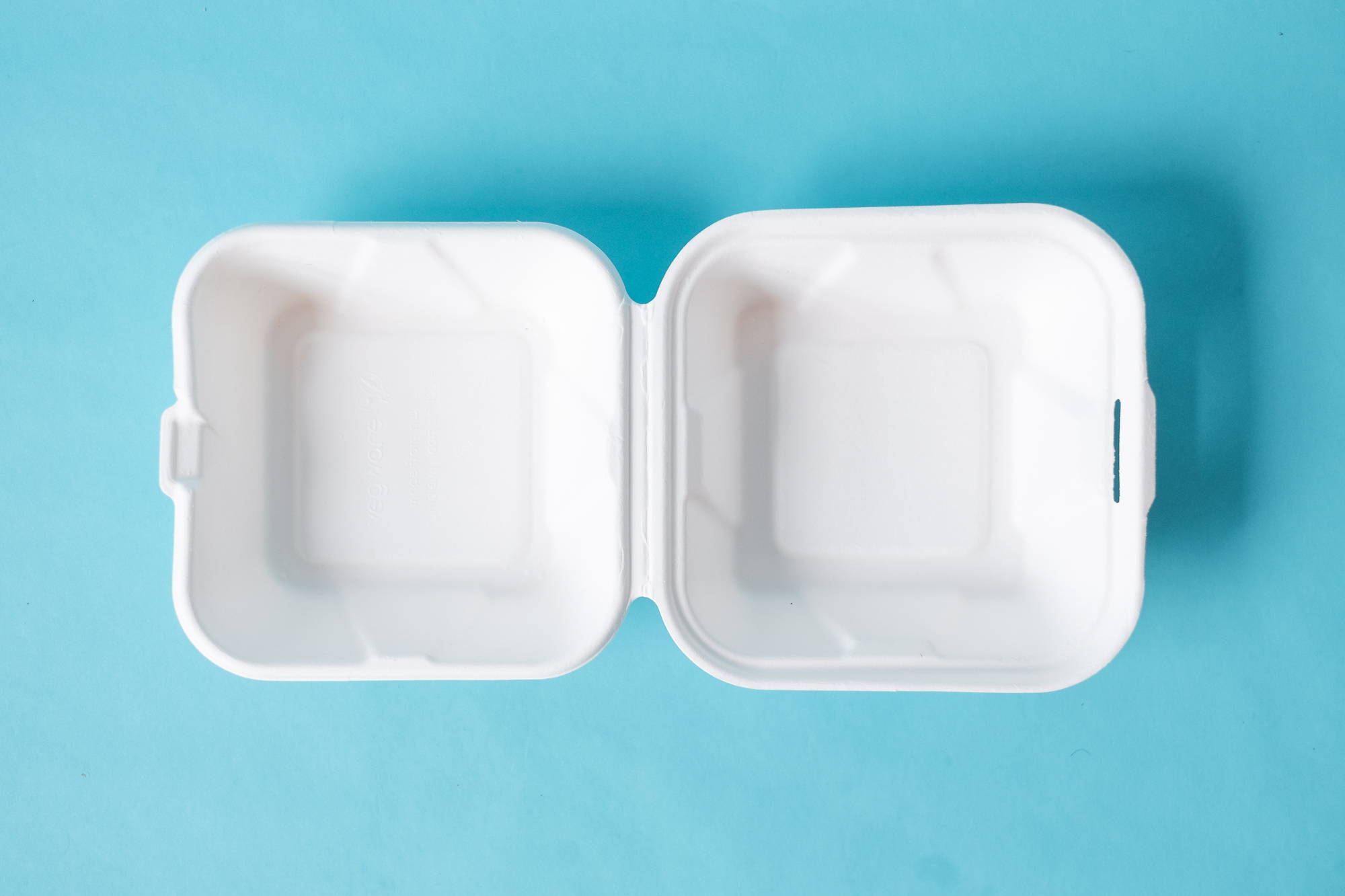 Most importantly, unlike many of its competitors, SeaProducts clamshells are PLA free. PLA (plant-based plastic made of starch, corn and sugarcane) is a commonly used variety of biodegradable plastic. But it is not naturally compostable; PLA-containing products need to be processed at industrial facilities. And the sad reality is that less than 1% of American cities have commercial compost pick-up. So, the majority of PLA containing products end up in landfills, slowly degrading like traditional plastics. SeaProducts clamshells are different; as they need no machine intervention to biodegrade and can do that within your restaurant's compost scraps pile, or within your customers' at-home backyard compost.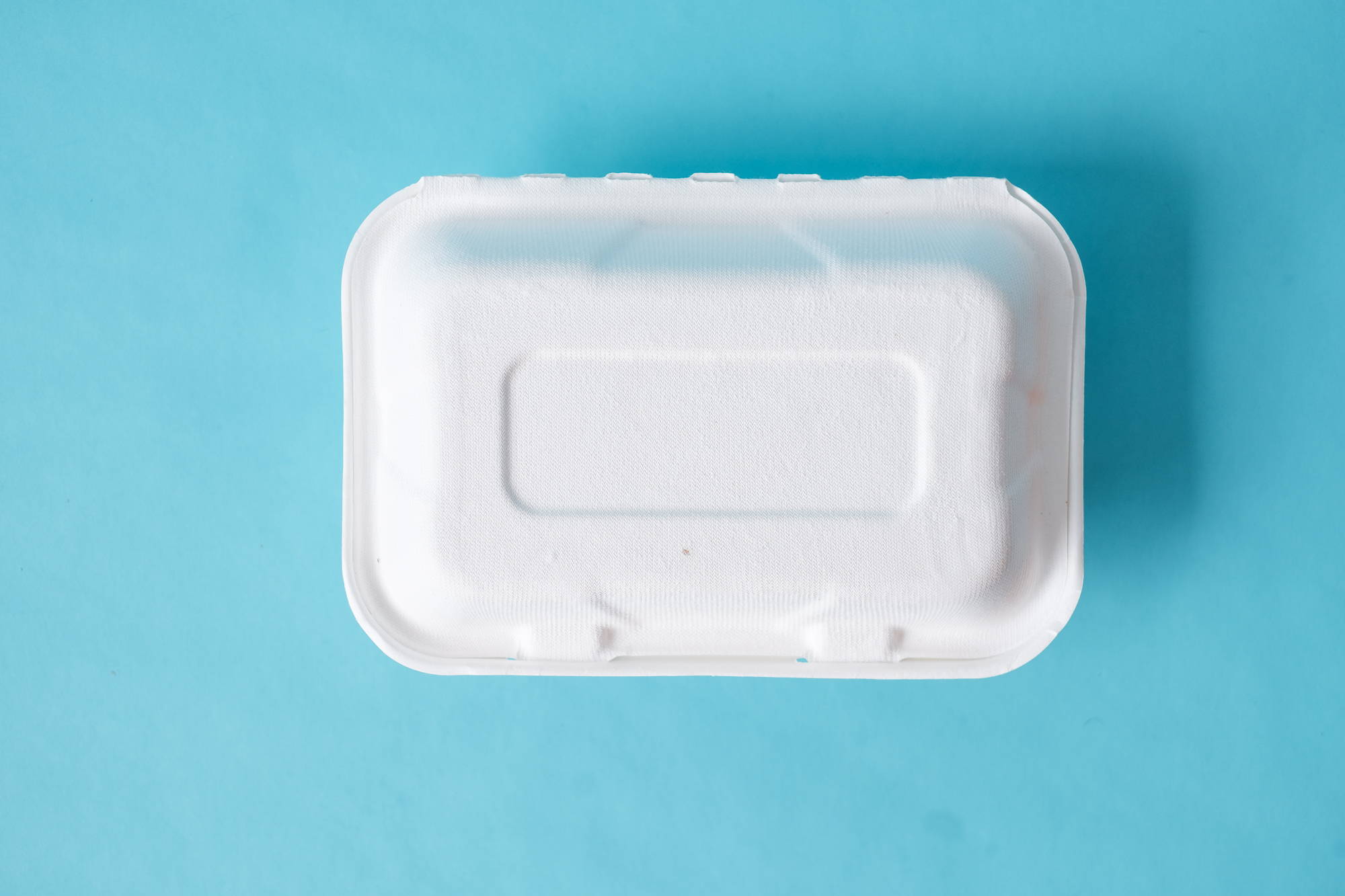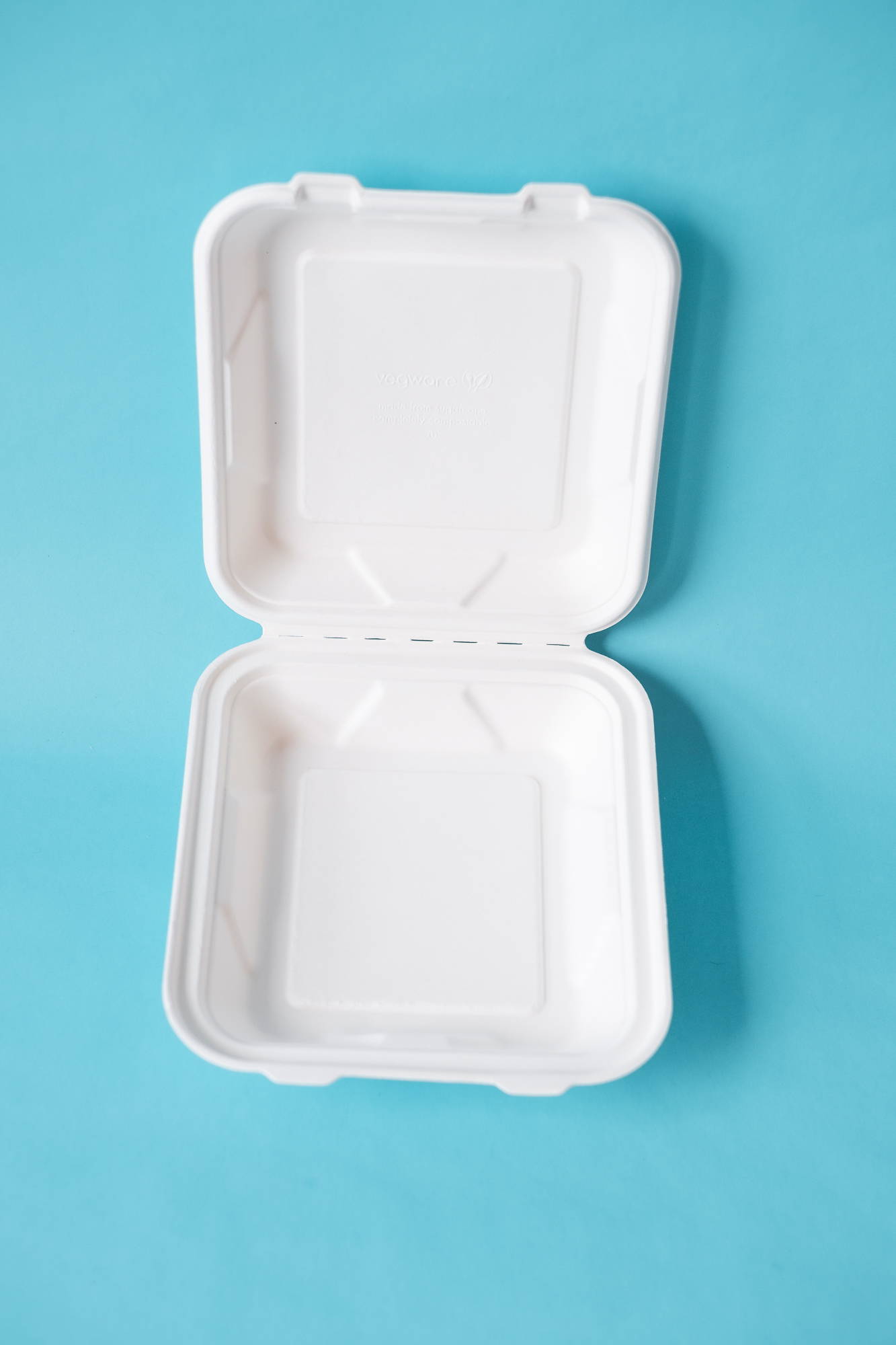 LifeCycle's naturally compostable clamshells close with tight-sealing flaps and come in five different sizes:
1. The smallest container is a one-pocket, square box, 6 x 6 inches. Great for sides or small dishes! (Link)
2. A rectangle-shaped container, 9 x 6 inches. Perfect for an entreée or pasta dishes! (Link)
3. A slightly bigger square box, 8 x 8 inches. Our suggestion - use it to serve steak or grilled salmon! (Link)
4. Our most recommended product. This container has three pockets, made to fit an entreée with two sides. A great option that fits a full dish and thus helps to further decrease waste! 9 x 9 inches. (Link)
5. Our largest square box, a 10x10 inch clam shell! Perfect for a sizzling skirt steak or a beautiful paella. (Link)
We are proud to say that LifeCycle Clamshells are the most sustainable and highest quality to-go containers on the foodservice market today. Takeout style meals are very likely to stay in demand for the foreseeable future, so it is our responsibility as an industry to make this new reality as sustainable as possible. Shop for our newest products here to join our movement and add value to your business and our planet.